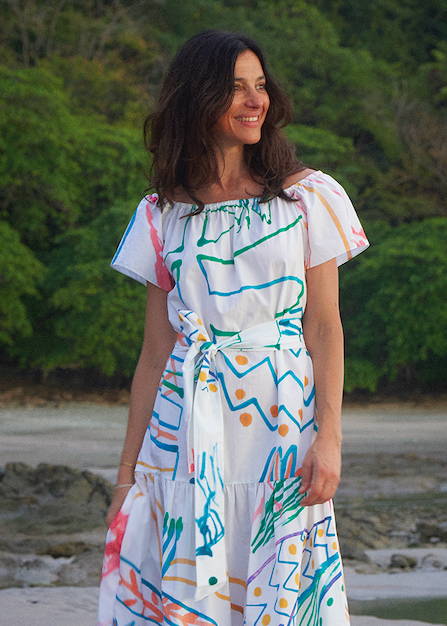 In 2009, in a home on the bustling Golborne road, something began surfacing that was to become Soler. Designer and founder Alex, began creating a small collection of one off pieces with a bespoke concept.
Friends would gather in her living room to choose fabrics and styles that would be assembled for them. The location of her home served as inspiration for both designer and customers as they walked through the Portobello vintage market with eclectic mix of cultures and traders, together absorbing the bohemian lifestyle.
With a degree in Economics, studies in pattern cutting and stitching at London College of fashion and a successful modelling career, the Soler Brand & Atelier was born.  
Over time Soler's concept of unique and bespoke evolved and became a fundamental part of the brand.
In collaboration with Spanish artist Monica Subide, the sisters united their creativity to treat panels of fabric as a new canvas. Together designing beautiful pieces of wearable art in capsule collections of hand painted one off pieces and printed collections.
Subide's hand became an integral part of Soler, creating the brand's prints from her dynamic paintings and marrying them with Alex's fun and feminine sense of style.
Made from organic cottons to sand washed silks the lightness and feel of the carefully chosen Soler fabrics compliment the brands ethos.
The Soler Atelier offering its clients bespoke alterations, is nestled between Portobello and Golborne road in the heart of West London.
This timeless discovery is a go to destination for women's dressing.
Women started responding to Alex's ethos of ignoring trends and instead focusing on special pieces that are both distinctive and timeless.
Alex believes in well made pieces that you will cherish and wear over and over again. Her reputation with loyal clients and travels around the world gained her international recognition and organic celebrity following.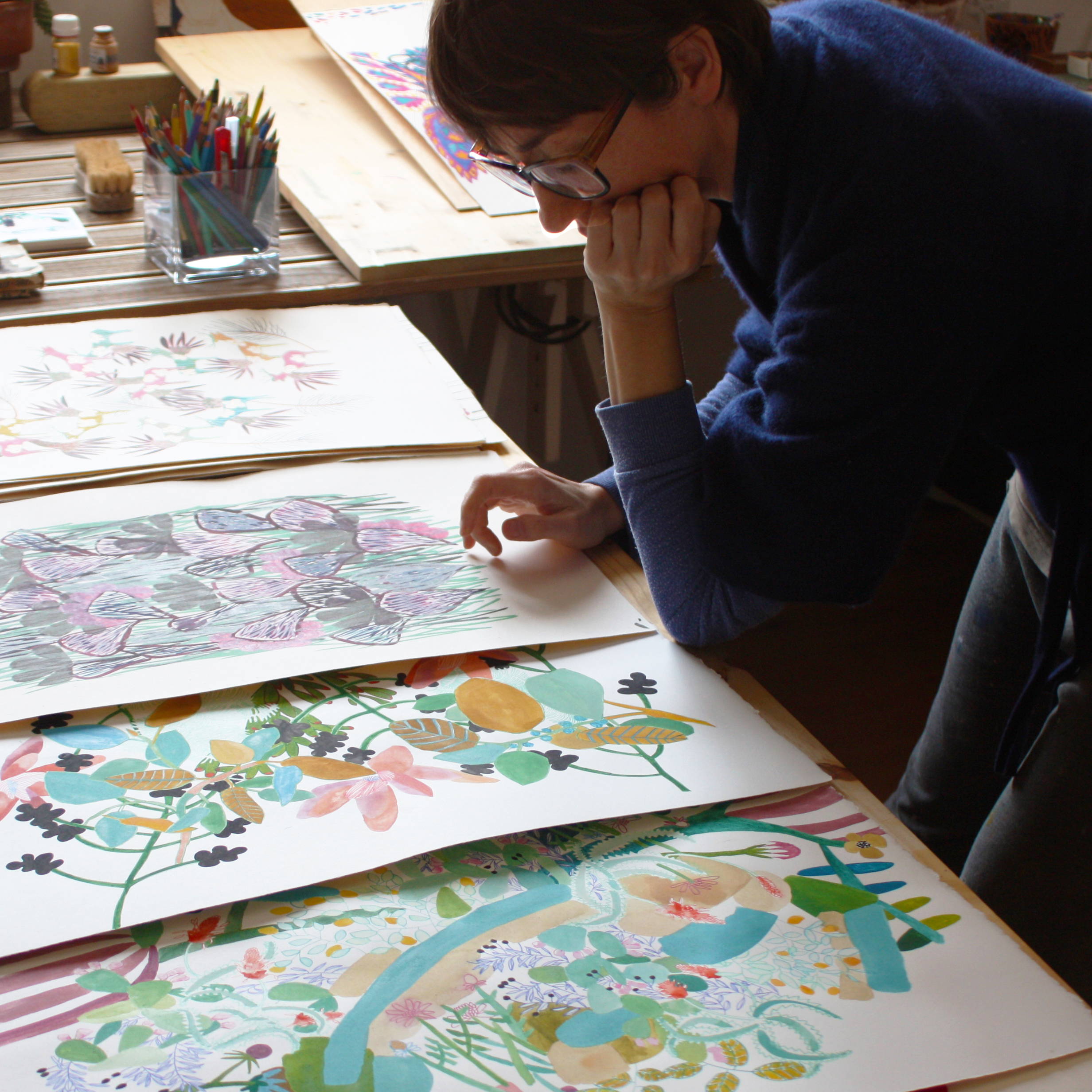 Monica Subide
Talented artist and sister to Alex. Her hand is the creativity behind all our prints and hand painted fabrics. She treats a canvas the same way as her life with an explosion of colour and collages of organic shapes.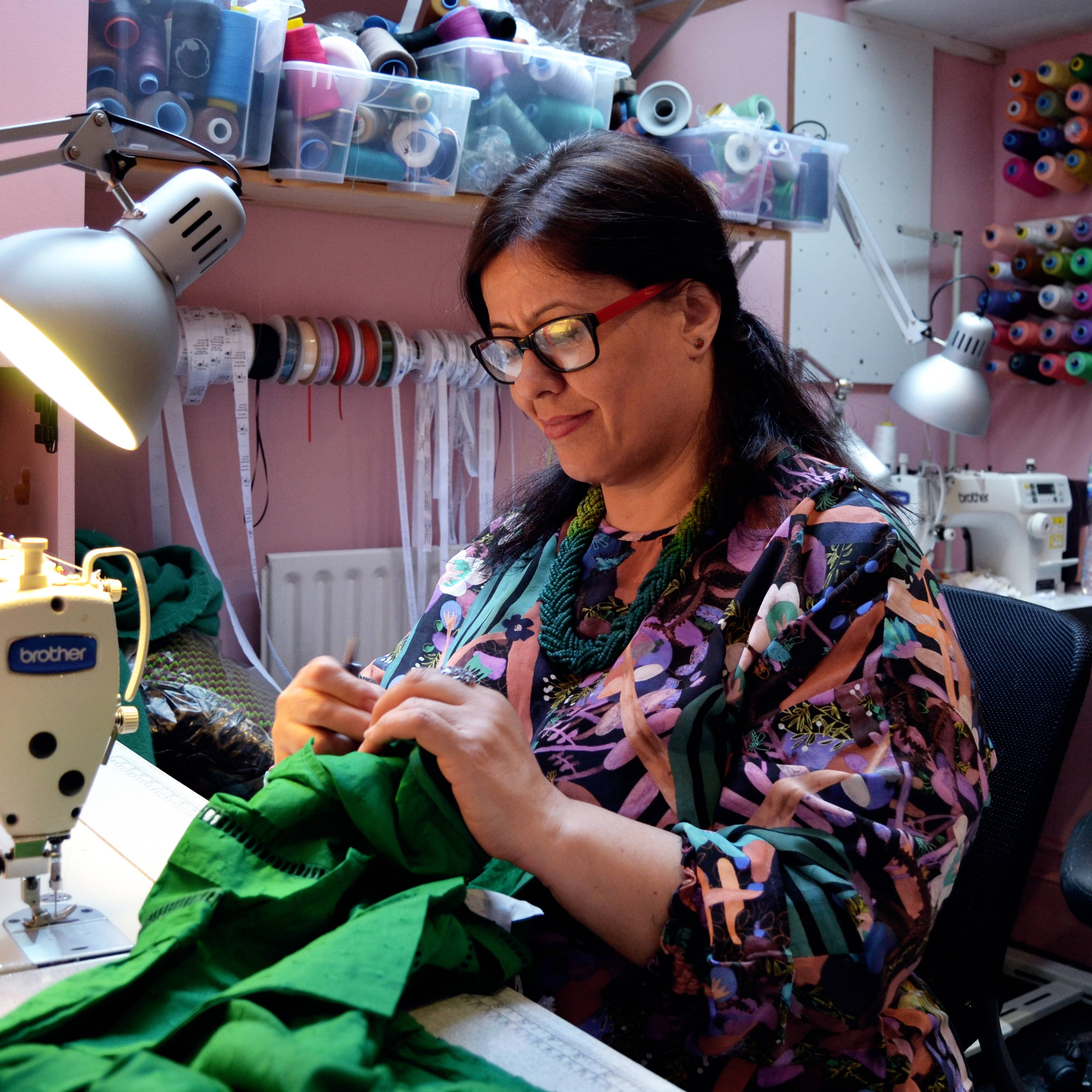 Frida Dajlanaj
Our head seamstress and pattern developer. Frida makes sure every Soler piece is as beautiful on the inside as it is on the outside. There's no alteration Frida can't do.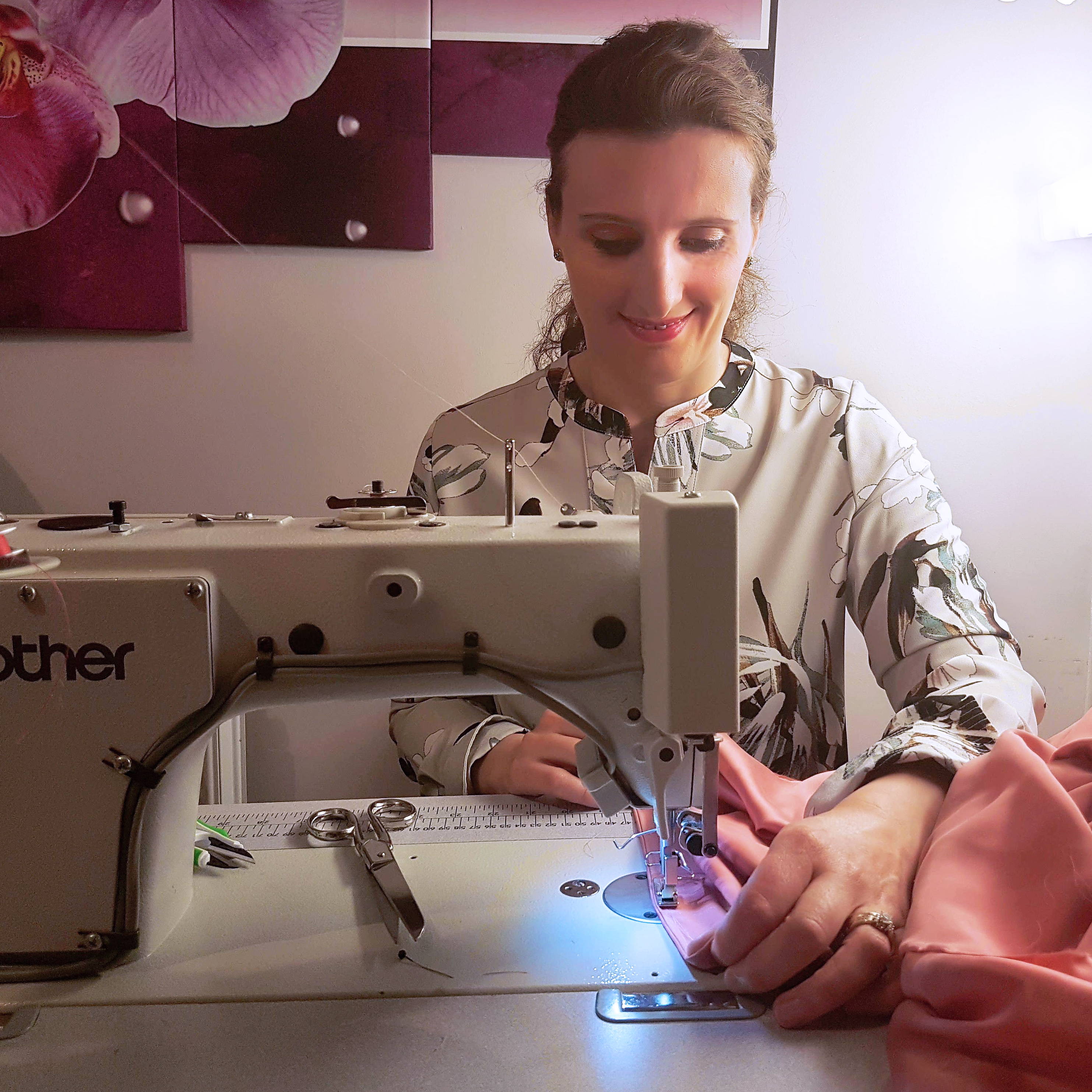 Saeda Rizvani
Another pair of talented hands, Saeda has been stitching next to Frida since Soler was just a baby. Oh how she can frill like no one's business.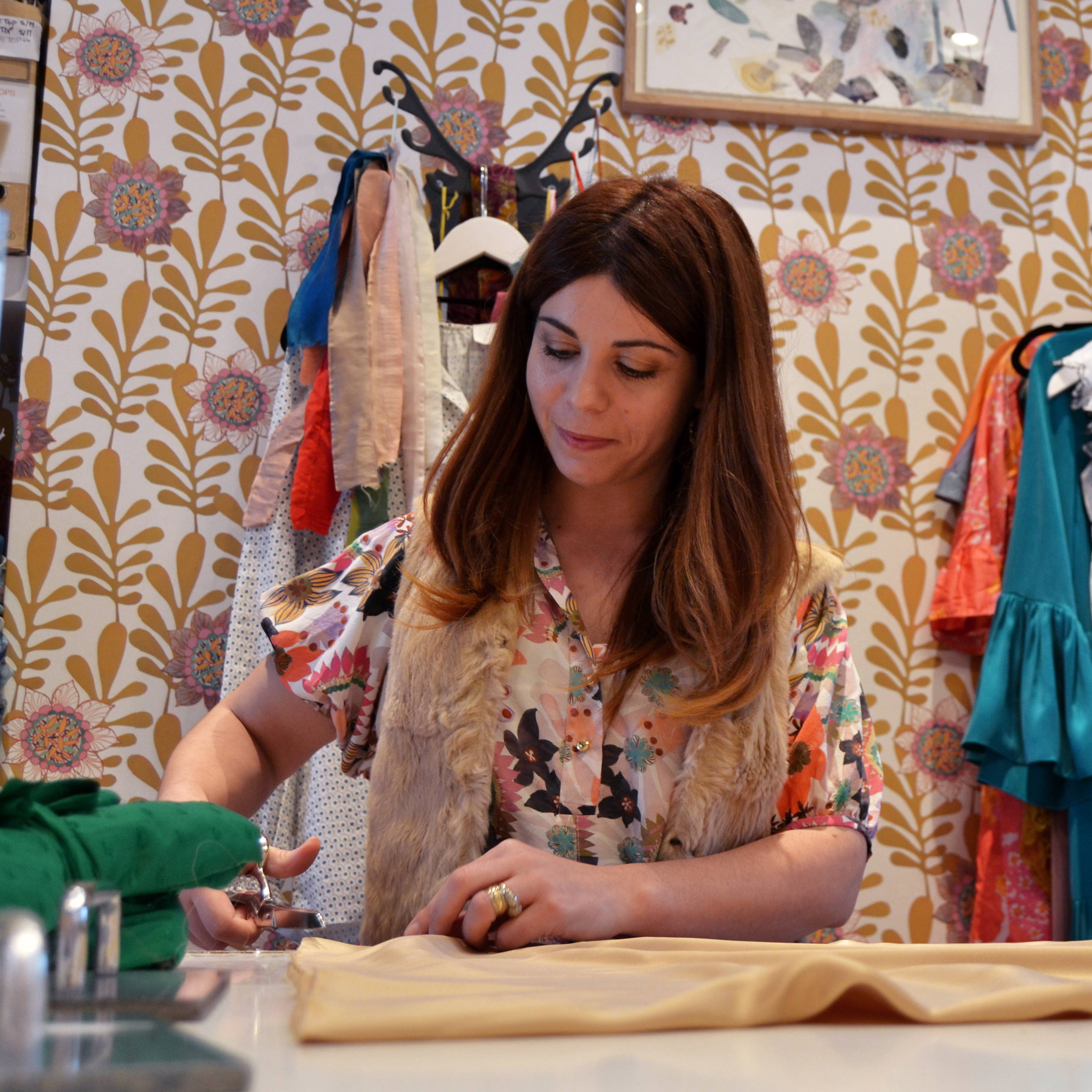 Mariglena Bushi
Possibly the fastest hand with a pair of scissors. Mari has been cutting and stitching your pieces under Frida's wing for over a couple of years now.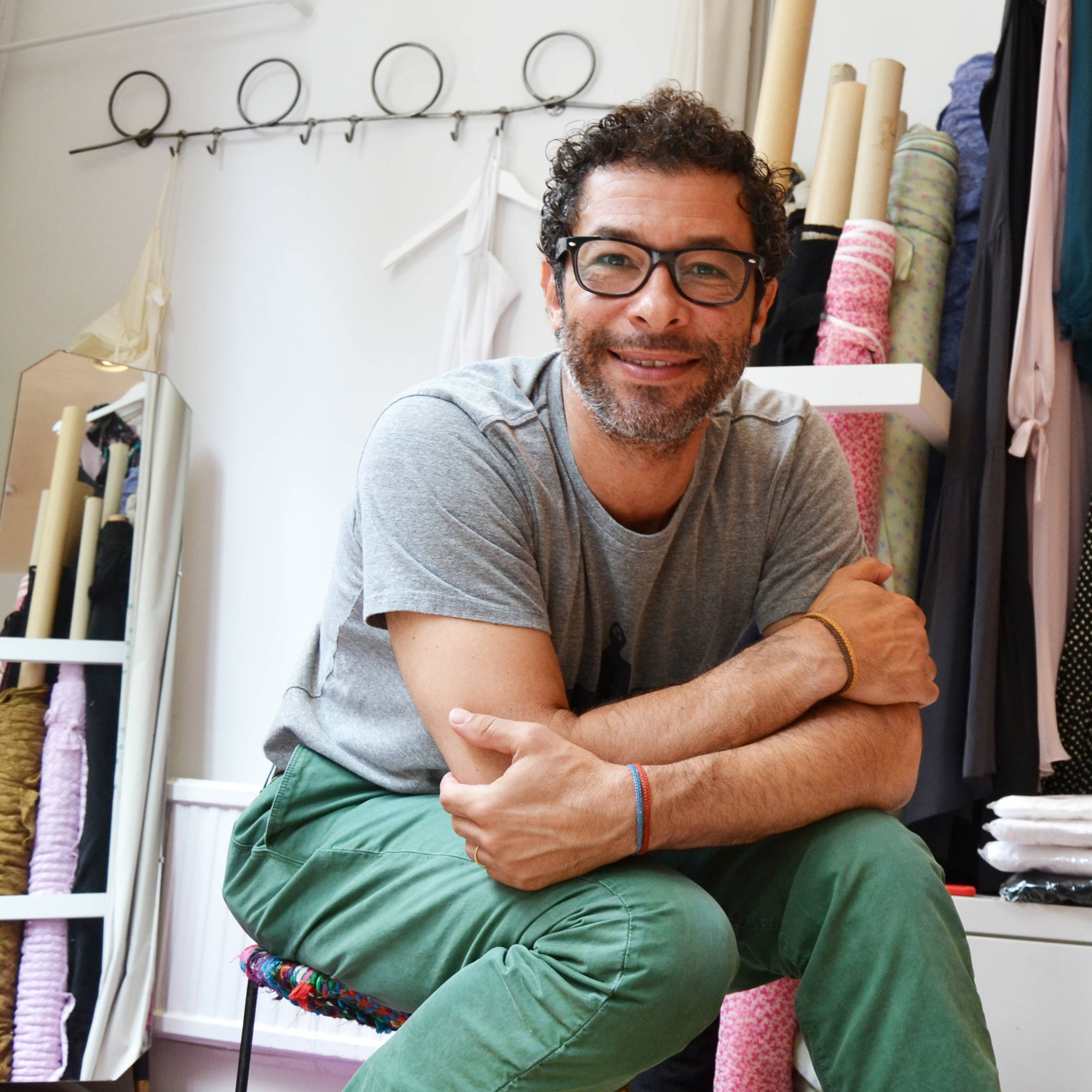 Mishari Al-Bader
Mishari is Alex's husband and co-CEO at Soler. Perhaps the most important inspiration alongside Alex with their shared love of colours and style. Over the years he has been an integral part of Soler's strategic development.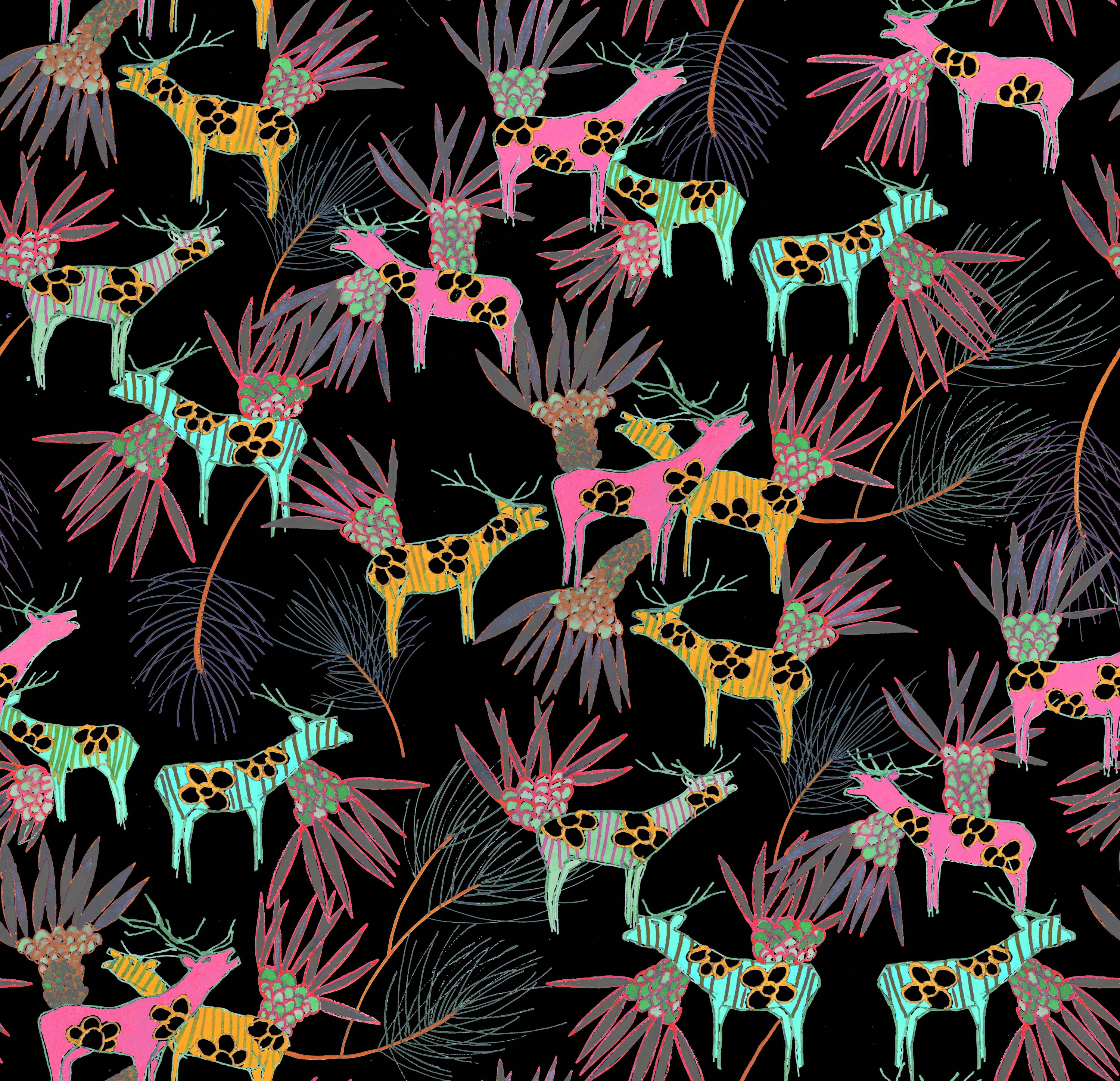 Phil Murrell
He is our numbers man, Phil loves to analyse and calculate, so it would only make sense to let him do his thing with accounts and see if he can predict our future from all the numbers he crunches.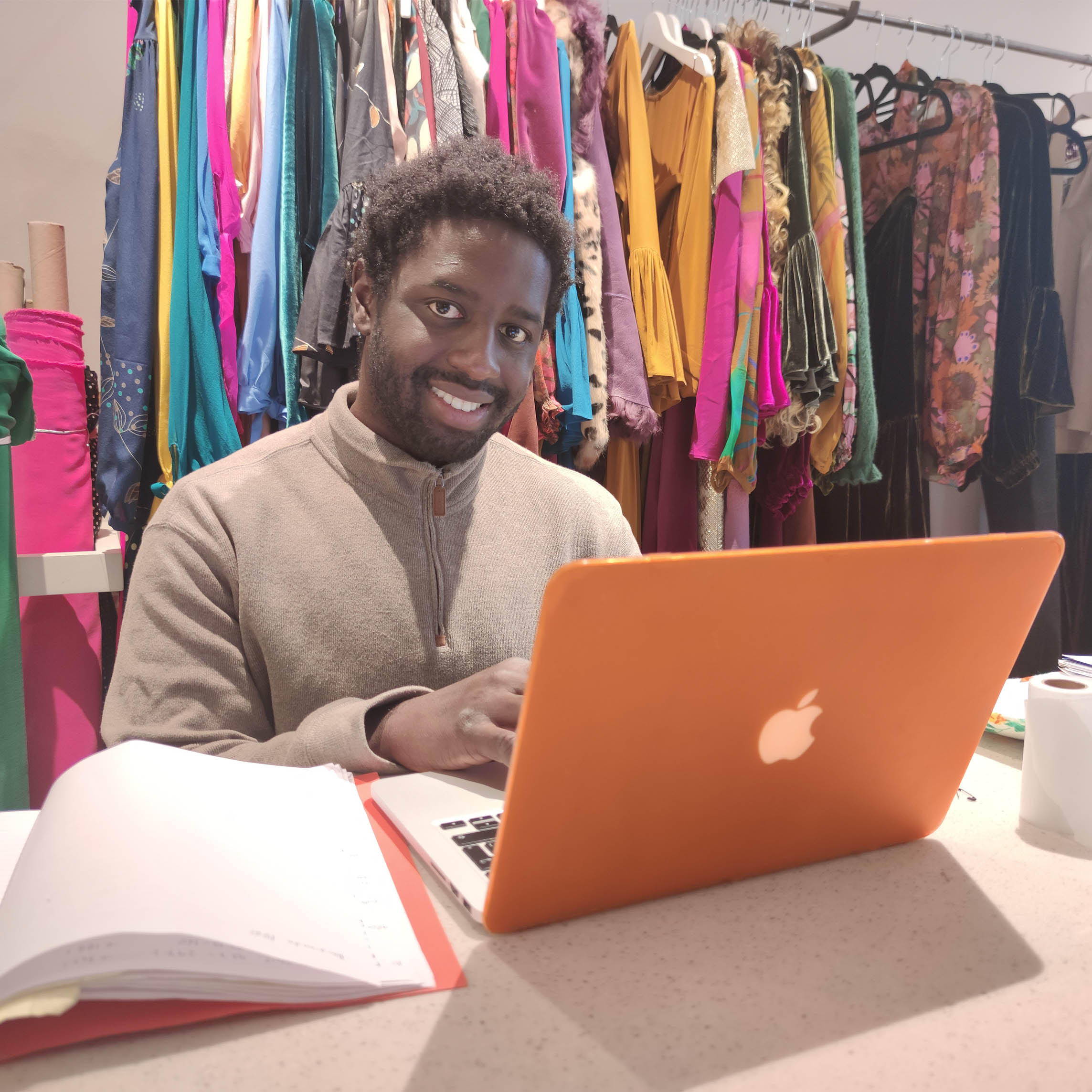 Basiru Kassama
The latest addition to our Soler family! His experience with maths and formulas bring accurate and fair pricing to the business. A natural joker, always trying to make the team laugh.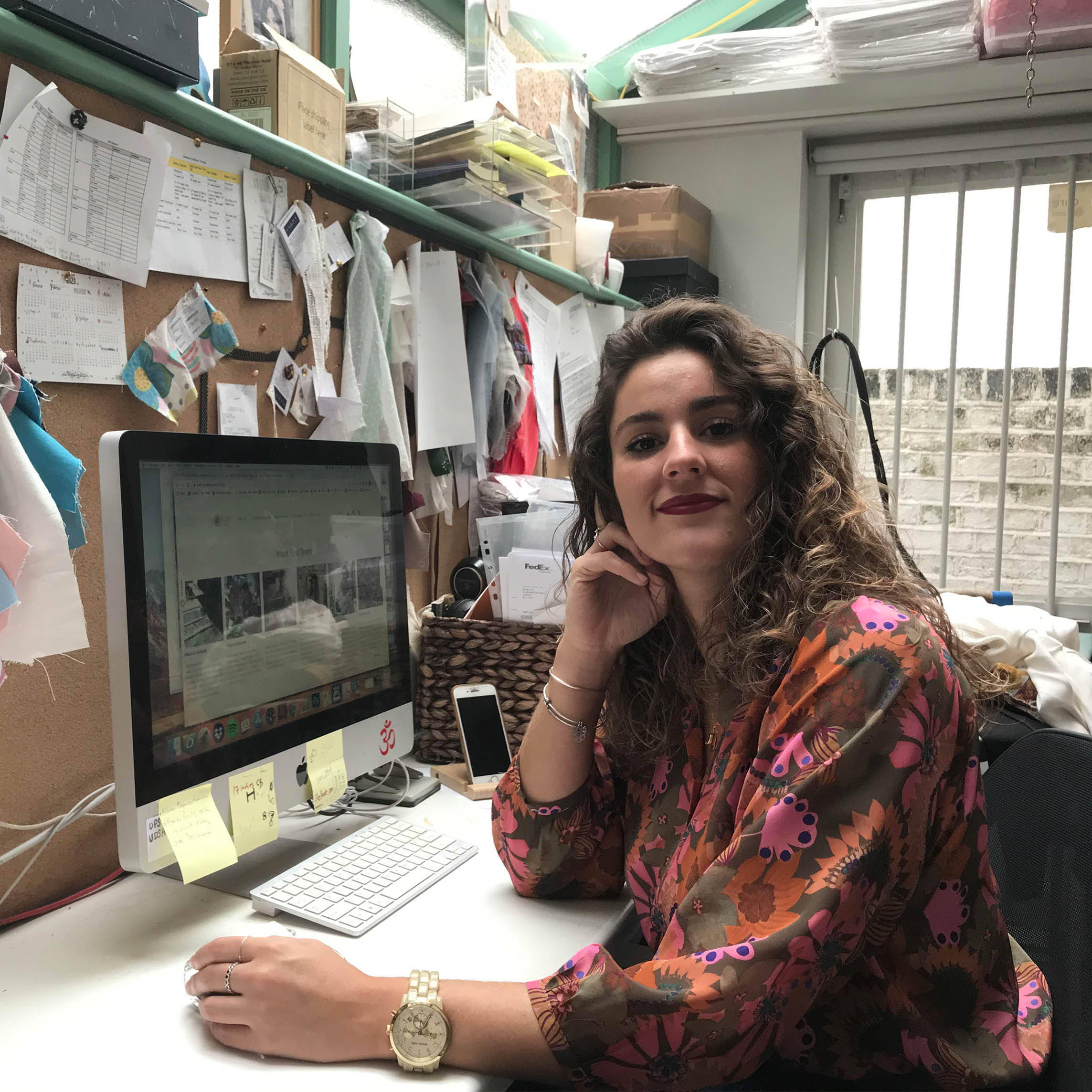 Marisa Portillo
The right (and left) hand of Alex. Her speed, energy and incredible attention to detail ensures Soler always runs smoothly! She loves several coffees per day and being from Almeria loves the sunshine.